Why You Should Get Licensed in 2021
NCARB reports licensure numbers down in 2020 due to COVID-19. Here are four reasons why you should take the ARE this year and get licensed in 2021.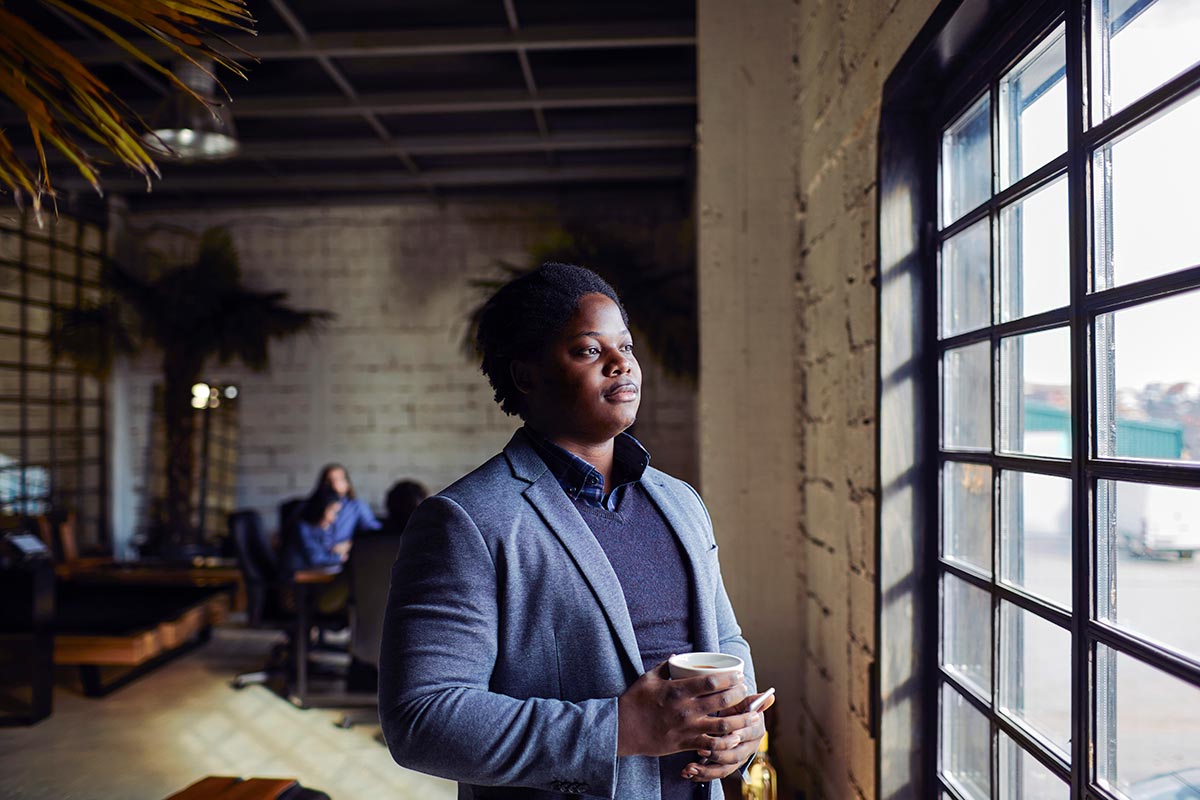 There's never been a better time to get licensed. With testing numbers down across the board last year, ARE candidates are due for a licensure comeback in 2021.
Let's rewind: we can all agree that 2020 was a tough year. NCARB recently released their annual By The Numbers report on COVID-19's impact on licensure last year. According to NCARB, there was a 40 percent decrease in new architects, and with testing centers closed from mid-March through June, there was a 44 percent decrease in exams taken.
Despite the pandemic, Black Spectacles users passed over 4,000 exams in 2020* and the number of architects in the US increased. Here are a few more interesting stats from NCARB's report:
33% fewer candidates started the path to licensure in 2020
9% of active candidates completed the path to licensure in 2020 (down 29%)
35% fewer exams were taken across all divisions
If your path to licensure took a detour last year, you are not alone. The good news is vaccines are now widely available, testing centers have reopened, and life is slowly normalizing. As the Architecture Billings Index (ABI) bounces back, the demand for talent will also be on the rise. We predict a huge rebound in license numbers this year as candidates make up for lost time. Here is why you should get licensed in 2021:
You have testing options
The ARE is now offered both online and in-person, giving testing candidates more flexibility than ever before. Maybe you live far away from a testing center, or simply prefer taking the ARE from the comfort of your home. Perhaps you prefer the ritual of showing up to a testing center in person. Either way, the choice is yours. If you're still unsure about online proctoring, listen to our ARE Live episode on What to Know to Pass the ARE Online. Our panelists agree that the option to test online removes roadblocks for aspiring architects and modernizes the licensure process.
We're seeing more diversity on the path to licensure
In a big win for the architecture industry, NCARB reports that there were significant increases in both gender and ethnic diversity among licensure candidates in 2020. Two in five new architects identify as female, which is a 10% increase over the average of the past three years. Additionally, half of all testing candidates in 2020 identified as a person of color. We find this data extremely encouraging for the future of a more equitable and diverse environment in architecture.
Flexible study schedules
Many of us are still working remotely, or at least operating within a hybrid model. With over a year of work-from-home experience under our belts, we can use the flexibility of remote work schedules to enhance our study regime. Instead of getting distracted at the water cooler, you can squeeze in 30 minutes of flashcards (you might even enlist your kids to help) or listen to an ARE Live episode. Back in the office full-time? No worries, study on the go by watching our Lecture Videos during your daily commute.
We guarantee you'll pass
Earlier this year, Black Spectacles launched our ARE Guarantee. If you use our Expert Membership to the fullest, we guarantee you'll pass your exam. If not, we're putting our money where our mouth is and paying for your retake. You do the work, and you get rewarded. Read up on the Pass Guarantee requirements and start studying today! Expert tip: listen to our most recent ARE Live episode for a special discount.
It's a great year to get licensed, so start your study journey today with our NCARB-approved online test prep materials. If you're not ready to buy a Black Spectacles membership quite yet, we offer tons of free study content. Connect with professionals and peers on our ARE Community, check out the ARE Live library, and read up on our industry reports.
If you're interested in getting your whole firm licensed in 2021, you can learn more about our group memberships here.
*Based on self-reported pass/fail metrics from our members who used Black Spectacles study materials to prepare for the ARE.
Source: NCARB by the Numbers (2021) https://www.ncarb.org/nbtn2021/covid19