ARE 5.0 Study Materials
ARE 5.0 Flashcards
Flashcards designed to help you master key terms and concepts you'll find on the ARE exams.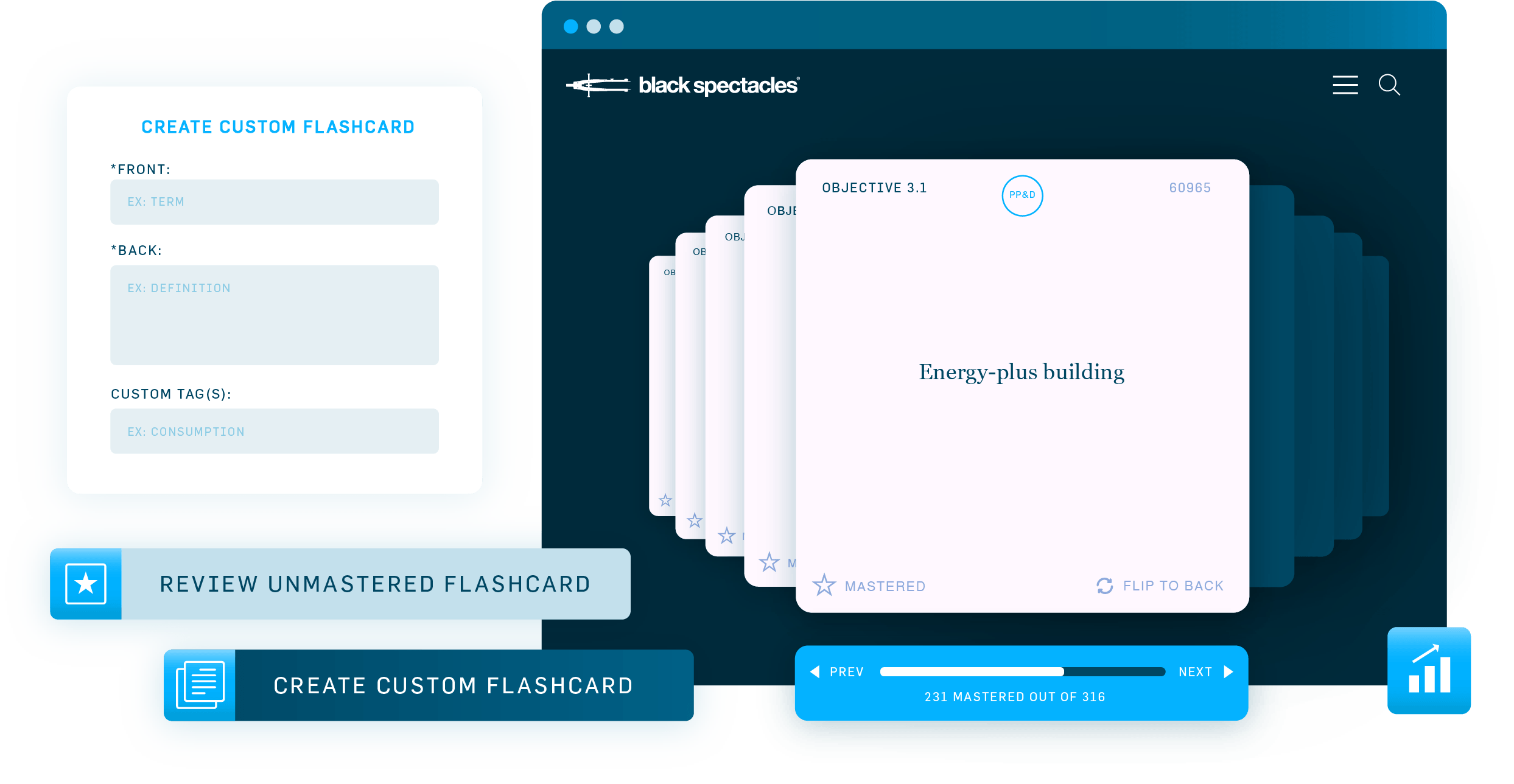 ARE 5.0 digital flashcards help prepare you for exam day
Learn key terms and vocabulary, all hand-picked by our team of architects and learning experts to help you tackle a concept on the ARE. Each card shows its associated objective, so you can easily keep track of where you are in your studying and what area you should go back to if you need to review the concepts in more depth.
Study on the go
You can access your digital flashcards from your computer or mobile device, so you can get some quick review in while you're on the move, anywhere you have access to the internet.
Create your own flashcards to customize your studying
Our library of flashcards has over 1,400 flashcards, ranging between 95 and 350 for each division, so we've got a lot of different content areas covered. But if there's not a flashcard for the term or concept you're looking for, you can create your own custom cards to add into your rotation.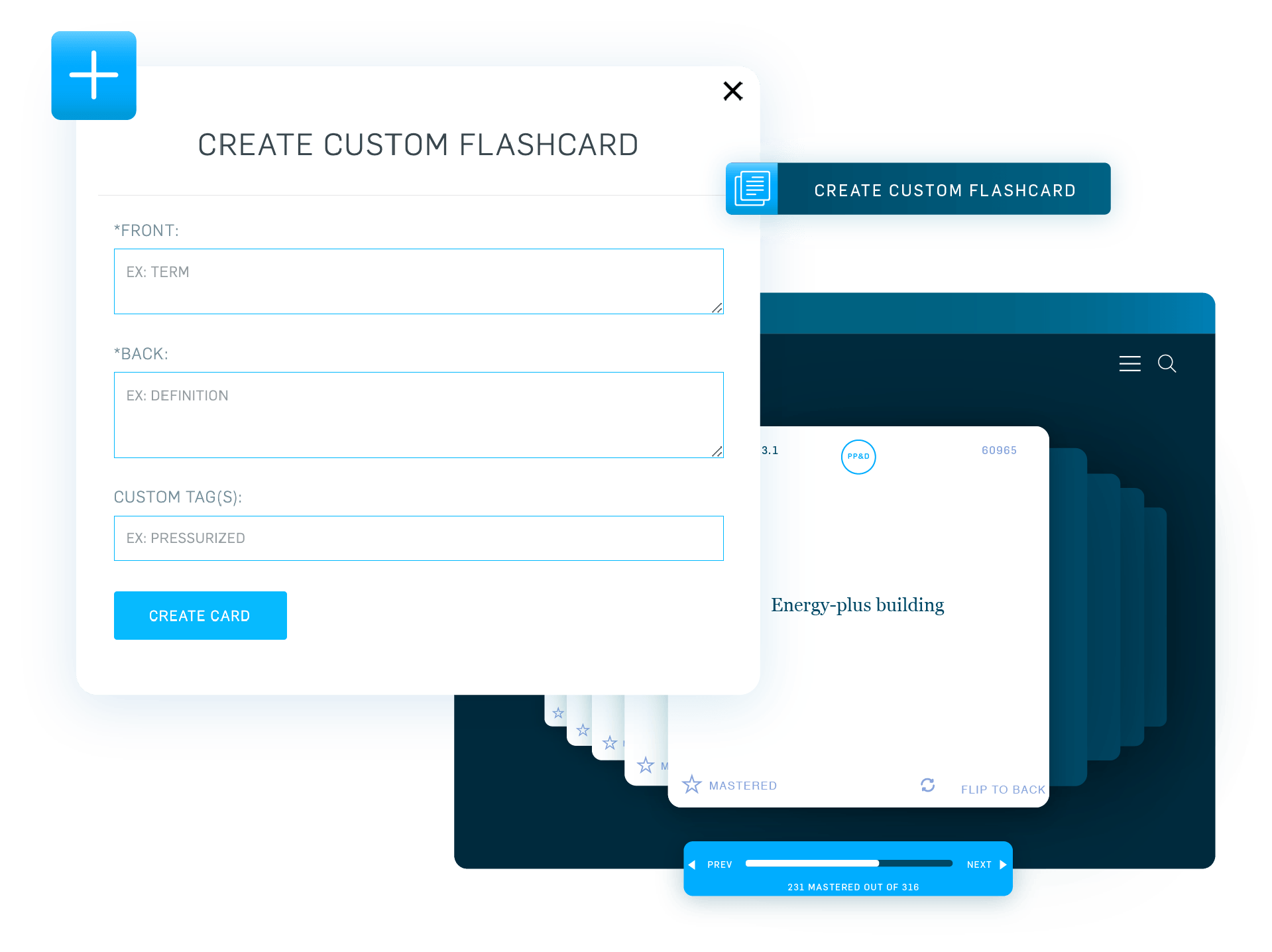 Keep track of your progress
As you learn each flashcard, mark them as "mastered" to keep track of where you're making progress, or any areas where you need to spend a little more time reviewing material. You can also search the entire division library by a specific term or concept, so that you can easily find the content areas you want to focus on the most.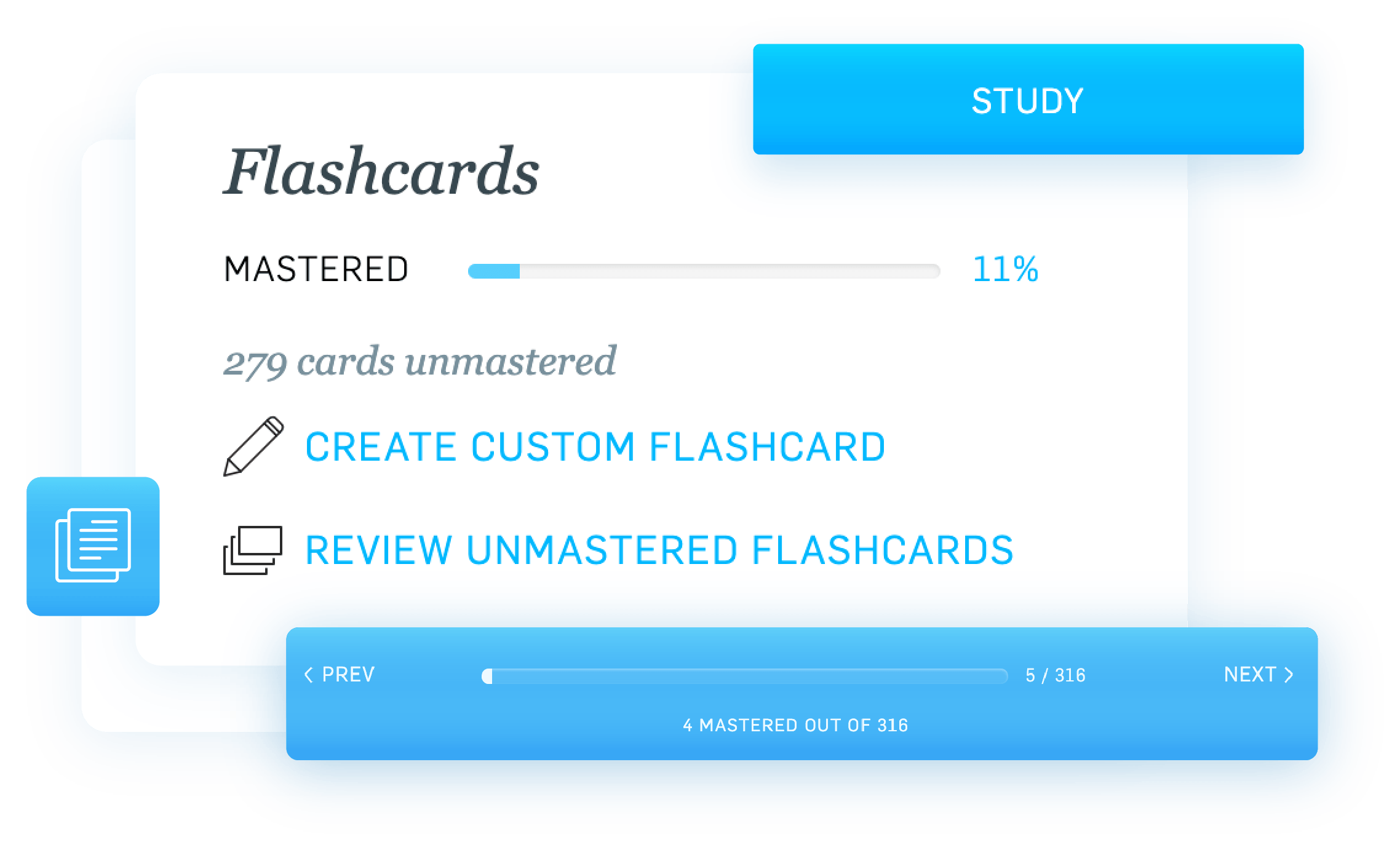 Part of a holistic learning environment
Though you can use the flashcards on their own, they work best when used in tandem with our other study materials. Use the digital flashcards as a piece of your study strategy to help you keep key terms, formulas, and ideas on hand, so you can quickly recall them as you go through your exam.
More architects trust Black Spectacles for their ARE 5.0 study materials than any provider (25,000+)
How many ARE 5.0 flashcards are available for each division?
Each division has a different number of flashcards based on its content and learning objectives. There are between 95 and 350 flashcards for each of the divisions.
What does it mean to master flashcards?
Each flashcard has a small star for you to click to mark the card as mastered, which means you fully understand the concept or term laid out on that card. This will help you track your progress, and if you have an
Expert subscription
, will affect your Pass the ARE Guarantee claim.
Do you include reference material in the flashcards?
Each flashcard references the objective on the ARE that it aligns with. Additionally, any key terms called out in the lecture videos have an associated flashcard already in the system.
Are flashcards printable or available offline?
Flashcards cannot be printed, and they're only available online when you're logged into your account.
Get your licensure over with, once and for all