ARE 5.0
10 Pros and Cons of Being a Licensed Architect
From the financial benefits to the responsibilities that come with the job, Black Spectacles explores the pros and cons of getting your architect license.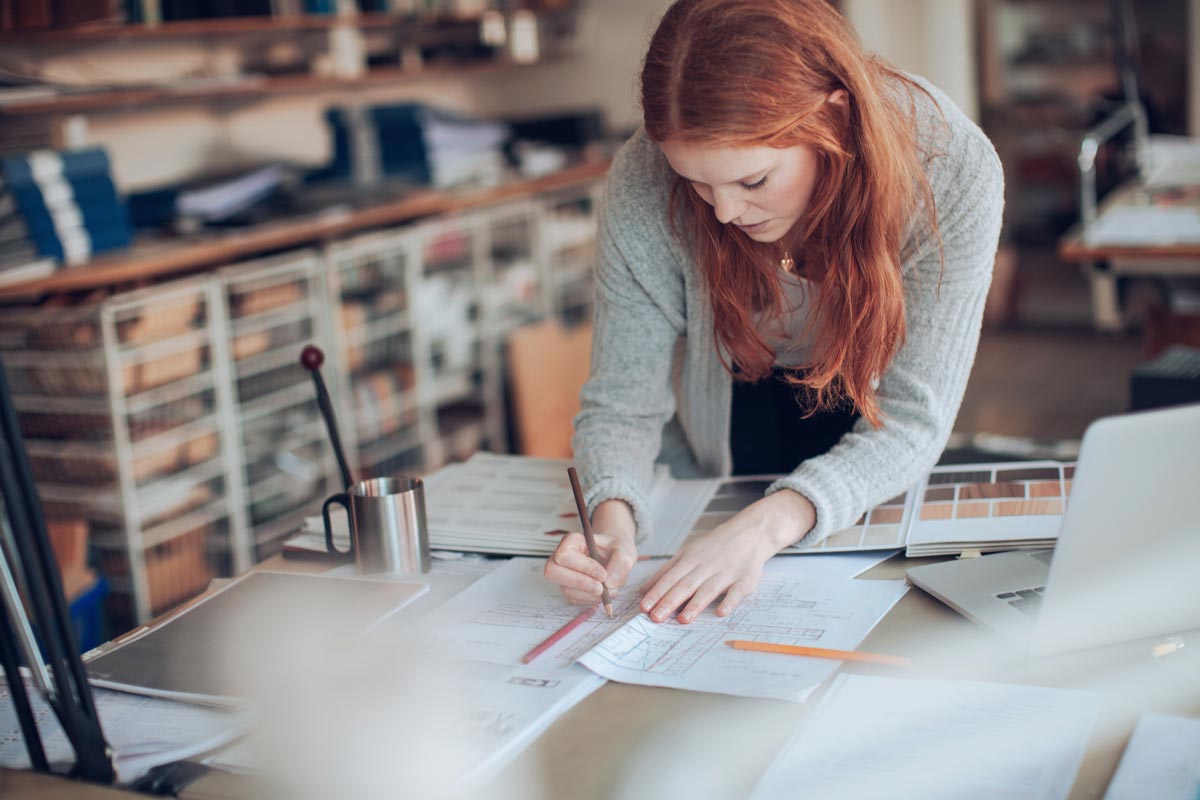 Getting your license is no small feat—it takes time, costs money, and is a big investment into your career as an architect. So it's no wonder that a lot of aspiring architects wonder, is getting your license really worth it?

At the end of the day, it depends on what you want to do within the field of architecture, and what options you want to have in your career. To help you decide whether or not getting your license is worth it, we've broken down the pros and ccons of being a licensed architect. Let's get into it.
Pros of Being a Licensed Architect
Even with all the time and expense that goes into getting your license, there are definitely some pros of being licensed on the other side.
1. Increased salary potential
You can go through your entire career in architecture without actually getting your license, but if you do have it, your earning potential is higher over the course of your career. According to the AIA Compensation Survey Salary Calculator, a senior architectural staff member/interior designer with 10 years of experience (but no license) makes a median annual salary of around $95,00 a year.

In contrast, a senior architect/interior designer also with 10 years of experience and a license can make up to around $108,000. Though these numbers can vary slightly based on your exact number of years of experience and the area you live in, that's as much as a $13,000 a year difference, just from having your license.
2. Technical skills to make you more hirable
If you're running your own firm or working solo, having your license is a valuable marketing tool you can use to get work. Some clients may be looking to work with exclusively licensed architects, and if they're deciding between you and someone who isn't licensed, your license may tip the scales in your favor.

Similarly, if you're looking for jobs at established firms, having your license can set you apart from other candidates. Firms like hiring candidates who already have their license for a number of reasons, so already having this on your resume can give you a leg up in the job market.
3. Increased opportunities for leadership
Another benefit of being a licensed architect is that it opens up doors for your future. Without your license, you wouldn't ever be able to own your own firm or stamp drawings on your own. If you have even a small interest in these career paths, getting your license early will open those doors for you—and not having it will keep them firmly closed. And, as you've just seen above, even if you don't end up pursuing those options, licensure has other benefits over the course of your career.
4. An opportunity for to do creative work
It's easy to forget that, at its core, architecture is an artistic field. But as an architect, you have the chance to express your creativity in an ever-changing, dynamic environment. With a license, you can take the lead on projects and bring your designs to life.
You can use your technical skills to give shape to your unique ideas and watch them take form. Whether you're working on a modern office building or a traditional home, the opportunity to create something beautiful is always there. With the right mix of creativity and skill, you can make a lasting impact in the architecture industry.
5. Positively impact the world around you
The major benefit of being a licensed architect is having the ultimate authority to sign off on drawings that will become physical buildings. You have the responsibility and opportunity to change your surroundings!
These opportunities include things like:
Stamping and approving drawings (that then become buildings)
Having final say and responsibility for your work
Influencing the lives of people who live, work, and play in the structures you create
Cons of Being a Licensed Architect
All coins have two sides, and just as there are plenty of pros of being a licensed architect, there are some potential downsides to consider too.
1. Professional liability
Even though the responsibilities that come with being a licensed architect ma be an advantage for some people, they can just as easily be a disadvantage for others. With your (literal) stamp of approval on drawings, you're also the one who would have to answer for any legal or liability issues that may come up down the road.
2. Commitment to education
If you're considering becoming a licensed architect, there's no denying that it will take a significant amount of education to get there. You'll need to acquire a bachelor degree in architecture, and then complete a master of architecture program.
After the educational prerequisites have been met, you will have to apply for the Architect Registration Examination (ARE), which consists of six divisions and can take up to two years to complete. In addition to passing the licensing exams (with Black Spectacles' help), you'll also need to log a certain amount of experience hours before you can officially become licensed.
All of this requires a great deal of time and effort, not to mention the costs associated with the educational and licensure process. Despite this, the rewards of becoming a successful architect are may worth it for you in the end.
3. Hard work and long hours
Probably every aspiring architect has been told: "You'd better love it!" Architecture is hard work, and especially early on in your career you can expect low pay, long hours, and intense workloads. This may appeal to some people, but for others this may be a big con of being a licensed architect.
4. Sorting through competing design ideas
There are a lot of stakeholders whose opinion you have to weigh when designing and developing a building. Even though your opinion as a licensed architect carries a lot of weight on a project, you do have to consider the opinions and needs of other people, like building owners, contracts, and a whole host of other people and factors.
This means that you may need to adapt your original design—or change parts of it altogether—to make sure everyone is satisfied with the final project.
5. Continuously changing architecture field
After getting your license, there are continuing education requirements that you'll need to meet to keep it—meaning more workshops, classes, and other education to keep your licensed current.
On top of that, the field is constantly changing and innovating. And while that can be exciting, it also means there's a lot of information to stay on top of if you want to stay current.
Weighing the Benefits of Becoming an Architect
Sorting through the pros and cons of being an architect can take a lot of work, but ultimately, it'll come down to what you think you want from your career. If you want to be able to reach your full potential, both in terms of salary and potential career paths, then getting your license is probably worth it.