5 of the Best Architect Internships You Should Apply to This Summer
If you want to be a licensed architect, it's time to say goodbye to the beach and hello to an architecture summer internship.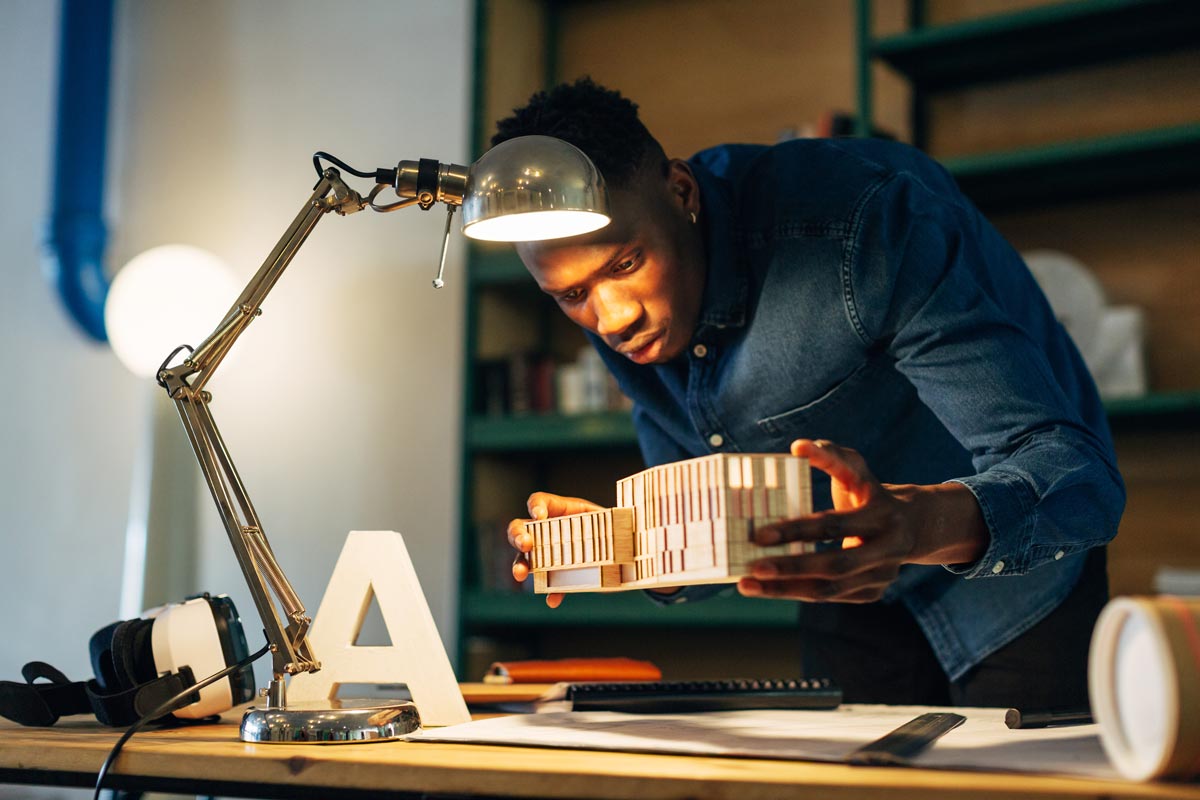 School's out for summer! Not if you want to be a licensed architect, it's not. Say goodbye to the beach and hello to an internship. You have over 3,740 hours of work to fulfill your Architecture Experience Program (AXP) requirements, and one way to knock out a big chunk of that commitment is with a summer internship at an architecture firm.
The good news? Many of these internships are paid. Despite having to spend your summer working, you'll accrue enough funds to not have to live off ramen noodles when school starts up again.
There are so many amazing architecture firms around the country, so it can be challenging to know where to apply. The best strategy is to apply everywhere and give yourself the most options. To help you determine which internship is the best one for your professional growth, we've compiled the five best architect internship summer programs. These firms have a serious commitment to growing and developing the next generation of architects (read: you), so explore each one to find the best fit for you.
1. HKS
About HKS: HKS is a firm of over 1,300 architects, interior designers, urban designers, scientists, engineers and other professionals that work in industries including aviation, education, health, hospitality and more. They recognize the benefit to having different backgrounds and vantage points, that they enhance their design process and aim to make their work more reflective of the communities we live in.
What You'll Do: With close supervision, you'll work with project teams to modify documents and drawings with detailed instruction regarding tasks and end results. You'll also perform architectural assignments (no surprise there).
About HOK: This 1,600 person firm is works across 23 offices in three continents, and is ranked the #1 Architectural & Engineering Firm by Architectural Record. HOK builds spaces that respond to the needs of the people and environment, driven by imagination and focused on the solitary goal of delivering solutions that inspire clients and communities.
What You'll Do: You'll work with a project team to perform basic architectural assignments (again, shocker), which includes everything from integrating sustainable design solutions to preparing and modifying architectural documents.
About ZGF Architects: ZGF Architects is an international firm of over 600 professionals that has been awarded the AIA's highest honor, the Architecture Firm Award. Collectively, they work to make and impact on the lives of people and communities they serve through design.
What You'll Do: You'll collaborate with the design team to generate new ideas, aid in preparation of presentation materials, producing digital and physical models, work with team members from concept design through construction administration and gain experience with a host of other tasks.
About DLR Group: This is an entirely employee-owned firm of over 1,000 professionals with offices around the globe. They are one of the largest proponents for sustainable design and were an initial signatory to the AIA 2030 Commitment.
What You'll Do: Your internship isn't tied to one aspect of DLR Group; you'll have the opportunity to immerse yourself in all elements of the building design process. This includes learning design tools like Revit/AutoCAD, prepare presentation materials with Sketch-Up and Adobe, engage on site visits and many more responsibilities.
About SmithGroup: A firm of over 1,200 people spread across 15 offices designing in industries such as health, higher education, science and technology. Check out their array of awards, the list is long and impressive. It appears their model of daring to push boundaries is paying off.
What You'll Do: You'll consult with manufacturers and evaluate materials, perform specific and limited portions of architectural assignments (saw that one coming), document changes to architectural drawings and more, all under direct supervision.
These firms are some of the most elite in the world, and any aspiring architect would be lucky to log hours under the tutelage of these leaders. As we said before, cast a wide net and apply to as many internships as possible to keep your opportunities abundant.
And since your summer is already dedicated to advancing in your career, add our summer reading suggestions to your list so when you come back to school in the fall you are way ahead of the pack.