NCARB
5 of the Best IPAL Programs
Get your architecture license faster with one of the five best Integrated Path To Licensure (IPAL) programs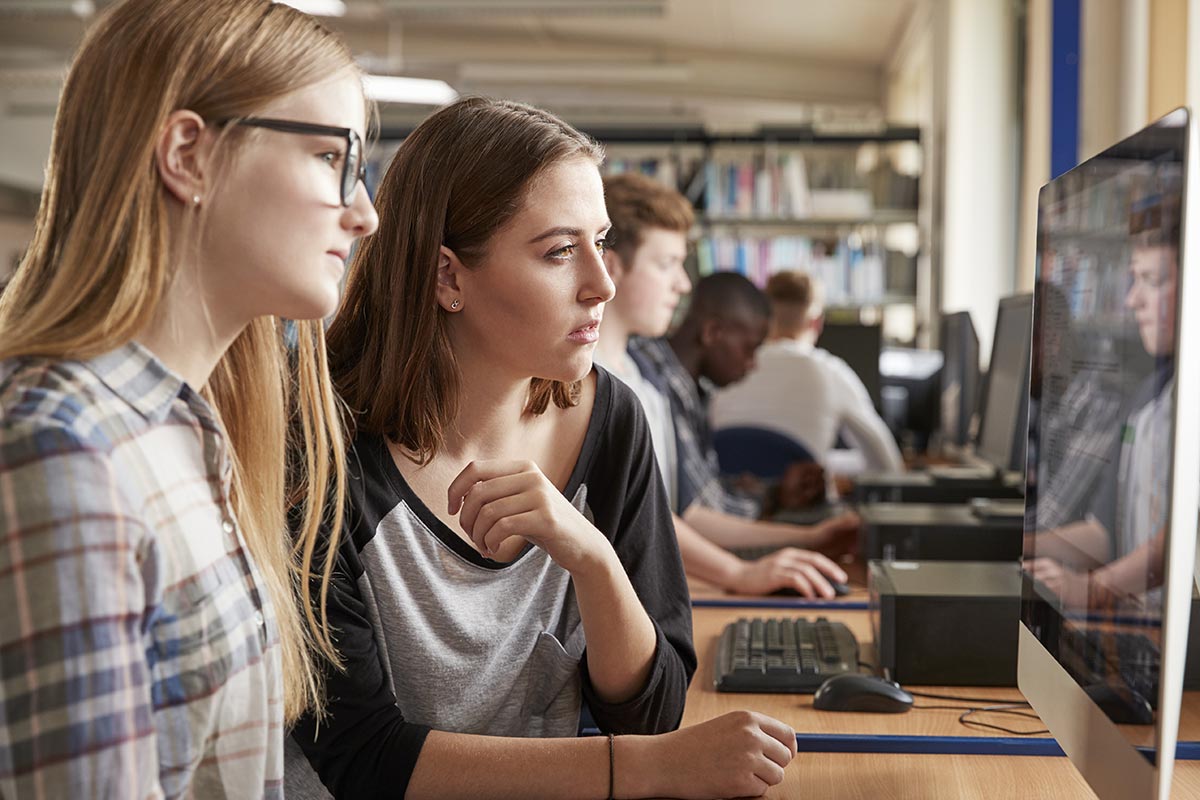 If you want to become a licensed architect, there are a lot of requirements that go into officially getting your stamp. To get a license from NCARB, you have to earn a degree from an accredited school, document 3,740 experience (or AXP) hours, and pass all six divisions of the ARE.
It's a challenging process, but one that ends with you being able to officially call yourself a registered architect and sign off on drawings. That said, there is an option to help you significantly cut down on the time it takes to get your license: the Integrated Path to Licensure (IPAL).
What is Integrated Path To Licensure (IPAL)?
IPAL is essentially a fast track to getting your license. This NCARB initiative gives students the chance to complete their AXP hours and ARE requirements while they pursue their degree. In a non-IPAL program, you'd have to complete your degree before being able to begin the AXP and ARE requirements.
What are the pros and cons of IPAL programs?
IPAL programs combine architect education, experience, and examination into as few as six years. Compared to the 12 plus years it typically takes someone to become licensed, IPAL programs significantly cut down the time it takes to go through the whole licensure process.
While IPAL programs do save you time, they don't cut out any material—meaning that you're meeting all the same requirements as someone not in an accelerated program, but in less time. This can be a great fit for someone looking to get to work in the field right away, but be prepared for a rigorous curriculum and schedule to get all those requirements met.
There are currently around 25 schools across the country that have or are developing IPAL programs. In addition to giving you the foundational architecture degree you need, by incorporating AXP hours into a structured curriculum, IPAL programs can help you get meaningful internships and make connections in the industry that can lead to jobs later.
It's important to note that not all jurisdictions access IPAL licensure. Before committing to an IPAL program, check NCARB's map of IPAL options to see if the state you plan to practice in accepts IPAL licenses.
What Are The Best IPAL P
rograms?
Each IPAL curriculum is unique and serves students differently. To choose the one that's right for you, think about how you learn best, where you can afford to go to school, and what you hope to get out of your degree after graduation.
To help narrow your search we're gathered a list of five of the best IPAL programs to help you get licensed faster.
Location: Los Angeles, CA
IPAL Degree options: 6 year Bachelor of Architecture (B.Arch) and 4 year Master of Architecture (M.Arch) program.
Why is USC one of the best schools for an IPAL Program?
One of the inaugural schools, USC currently has the largest IPAL program. There's no separate IPAL program here; instead, it's integrated into their overall learning experience for architecture students.
The undergraduate program is ranked #12 in Design Intelligence's list of the most respected architecture schools nationwide, and #7 in most hired from architecture schools—meaning that name recognition may help you out once you're graduated.
The USC Architectural Guild's network of firms is an ongoing resource available to students and sets USC apart from smaller programs. They promise to provide students with "an opportunity to significantly reduce the amount of time necessary to become a licensed architect while increasing the awareness and interaction between professional and academic experience."
Location: Boston, MA
IPAL Degree Options: 11 semester B.Arch and 8 semester M.Arch program.
What Makes BAC's IPAL Program Worth It?
BAC was also in the inaugural class of schools selected by NCARB to participate in the IPAL initiative. A major pro of BAC is that the entire school is dedicated to architecture and design, boasting a long tradition of mentoring future architects.
BAC ranks #9 in most hired from architecture schools in Design Intellegence's Group 2 (70-99 graduates).
Not every IPAL program out there has found success yet, but BAC has had several graduates obtain licensure.
Location: Los Angeles, CA
IPAL Degree Options: 6 year B.Arch and a 2-4 year M.Arch
How does Woodbury's IPAL Program Stand Out?
Woodbury is also located in LA, but unlike USC's IPAL program, they separate IPAL candidates from their regular architecture degree programs.
At Woodbury, you must apply for the IPAL program in your second year. You can find detailed schedules for their three IPAL tracks on their website to see what kind of path you might take.
Woodbury actively coordinates student participation, advising their IPAL students, assisting with outreach to firms, and communicating with NCARB regarding student participation.
If you prefer a more hands-on approach this might be a good program for you. Woodbury works with dozens of firms in Los Angeles and San Diego and ranks #11 in most hired from architecture schools nationwide.
Location: Clemson, SC
IPAL Degree Options: Clemson only offers an M.Arch option. Architecture students are selected for IPAL during their second year of undergraduate study and must embark on a 4.5 year track into the MArch program for a total of 6.5 years.
What makes Clemson's IPAL Program different?
Clemson has a much smaller IPAL program than the other schools on this list, but they're very involved with their students. Clemson coordinates a work-study program for its IPAL candidates that includes summer internships at their sister campus in Charleston.
If you're looking for a smaller program with lots of support along the internship placement process, this program might be a good fit for you.
Location: Savannah, GA
IPAL Degree Options: 7 year M.Arch program
How does SCAD's IPAL Program Work?
SCAD is the second-largest IPAL program in the country and ranks #13 in most hired from architecture schools. SCAD explicitly states that they provide resources and dedicated support to prepare students for the ARE, which is a big value add for students.
At SCAD, you complete your Bachelor of Fine Arts degree before moving on to the M.Arch program, so if you're looking for a more well-rounded arts education this school might be a good fit for you. It is one of the longer programs, though, so if time is your biggest factor this might not be the best program for you.
A great IPAL program should provide comprehensive, research-based instruction that is tailored to individual student needs and interests. All of these programs have those qualities. If you would like to learn more about institutions' IPAL Programs, check out the full list.
*This list took into consideration Design Intelligence's rankings of the most admired architecture schools and most hired from architecture schools, in addition to the level of online transparency from schools regarding their IPAL programs.